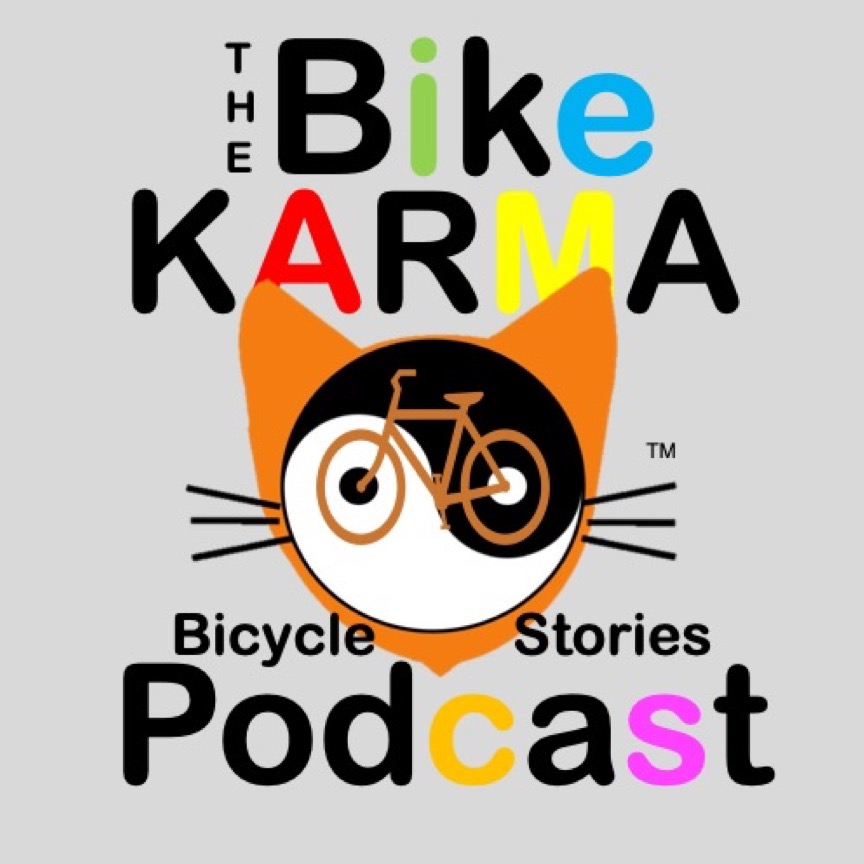 Bike Karma EP26:  3rd Annual April 1st Bicycle Comedy Skit and Satire Episode
**This is an ATYPICAL episode!
Interviews and Segments-
-Intro 
Besides a suprise or two skits are as follows...
1- N+1 as a Scary Movie
2- Super Secret Strava Premium from the Dark Net - Any Leaderboard You Can Imagine
3- Velo-History Hunters - The Search for Hitler's Lost Bicycle
4- Baking Bicycles?!
5- Thanks, Still hoping to get just one person in Greenland to Listen, please tell Oprah about the show, and Credits 
If you like any segment or episode PLEASE follow, like, share, or even better give a positive review on iTunes, Podbean, Instagram, Tumblr, etc... and share with any bicycle loving friends or people who don't like bicycles but who need to understand why you do.
To see what is mentioned in the podcast check out my...
Bike Karma Instagram Page
and/or 
Bike Karma Facebook Page
I'll put links and additional materials there...
The Mission of the Bike Karma Podcast is just to be a friendly point on the map for anyone who loves any type of bicycle to make connections with other bicycle enthusiasts from inside and outside of their own camps. From riding, to fixing, to collecting... from begineers to champions... from the garage workshop to the peleton... we've either covered it or are planning on it.... It is not meant to be a guidebook (you should think for yourself and safely ride within your abilities) just interesting stories. Thanks for coming along for the ride. 
THANKS VERY MUCH FOR LISTENING! 
Bike Karma, The Bicycle Karma Project, The Bicycle Karma Cat are TM Tom Brown, All Rights for the TM and Content are reserved,
Theme Music with Permission by the Band Mobjack at Mobjack Music and written and performed by Keller Glass
Contact bikekarmaguy@gmail.com