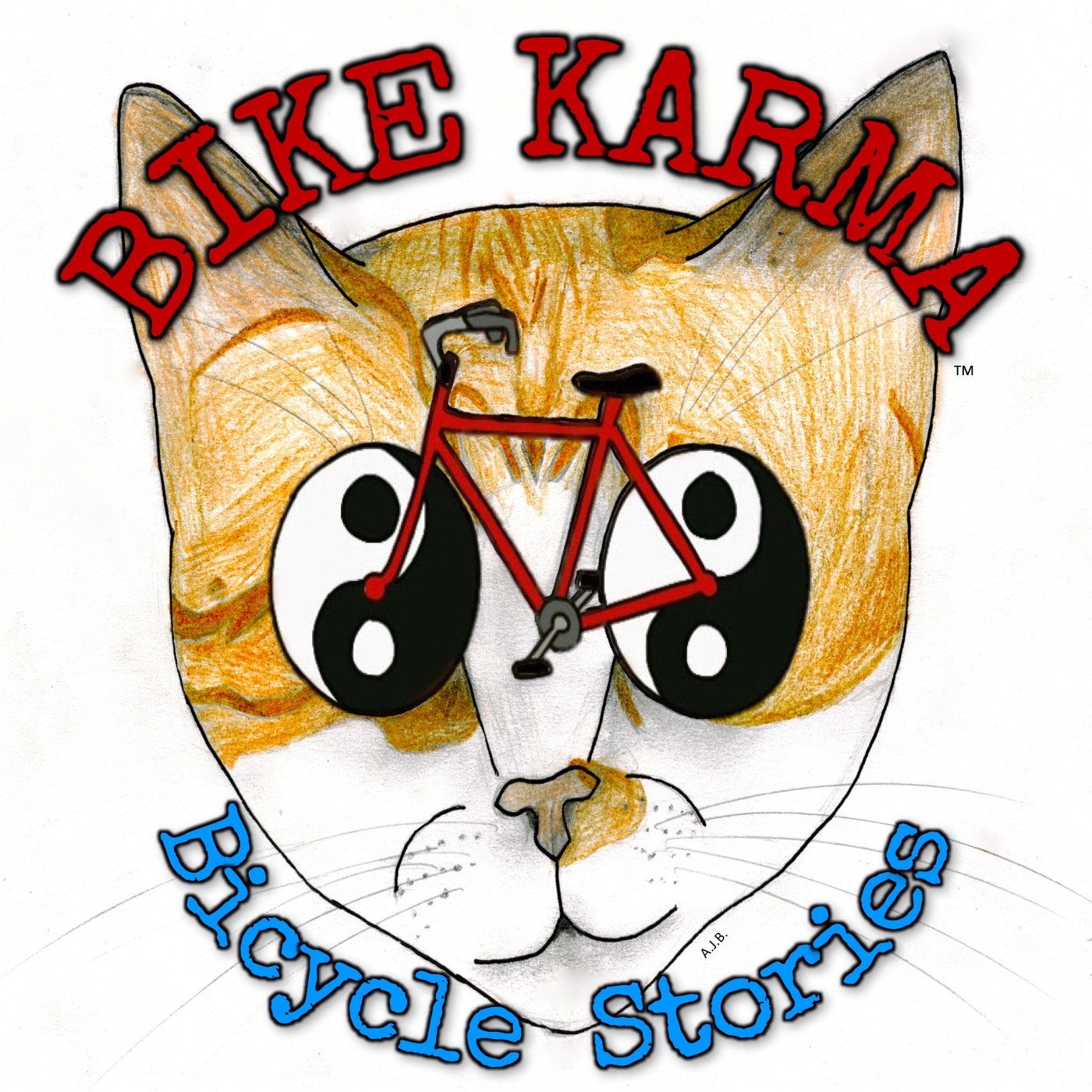 Bike Karma EP16: Bicycle Picking- Evan Pack Touring Brazil- Who's More Surly, Me or My Bike?
Interviews and Segments-
-Intro (Tarran's idea to ask folks to please give
a review in the start of the show to help us rise in the searches.)
1- Bicycle Pickers Don't Always Make the Best Bicycle Flippers. - We look at hunting for bicycles, and talk about how just finding, trading, and buying bikes and parts can be fun. We also talk about how selling the bikes you find is a whole other ballgame.
2- Evan Pack Bicycle Touring Brazil- We talk to Evan from Vulturespace a bicycle recylery in Milwaukee, as he camps out in a construction site after riding his bike through the Amazon.
3- Who's More Surly, Me or My Bike?- Surly marketing is cute, but when you go to finally do an upgrade 6 years after you bought it, things get... well... "Surly."
If you like any segment or episode PLEASE follow, like, share, or even better give a positive review on iTunes, Podbean, Instagram, Tumblr, etc... and share with any bicycle loving friends or people who don't like bicycles but who need to understand why you do.
To see what is mentioned in the podcast check out my...
Bike Karma Instagram Page
I'll put links and additional materials there..
The Mission of the Bike Karma Podcast is just to be a friendly point on the map for anyone who loves any type of bicycle to make connections with other bicycle enthusiasts from inside and outside of their own camps. From riding, to fixing, to collecting... from begineers to champions... from the garage workshop to the peleton... we've either covered it or are planning on it.... Thanks for coming along for the ride. 
THANKS VERY MUCH FOR LISTENING! 
Bike Karma, The Bicycle Karma Project, The Bicycle Karma Cat are TM Tom Brown, All Rights for the TM and Content are reserved,
Theme Music with Permission by the Band Mobjack at Mobjack Music and written and performed by Keller Glass